BOSTON (CelebrityAccess) – Morgan Wallen celebrated three consecutive nights at Boston's Fenway Park this week by giving back to the local community via his Morgan Wallen Foundation (MWF).
Along with CVS Health Charity Classic, MWF provided grant funding to the Red Sox Foundation (RSF) that will bring a comprehensive renovation of the Howard Playstead Fields (Playstead Park) in Lawrence, MA. Playstead Park is home to the Lawrence Red Sox Foundation Nike RBI program, and the field enhancements will improve programming for youth baseball and softball leagues across Lawrence.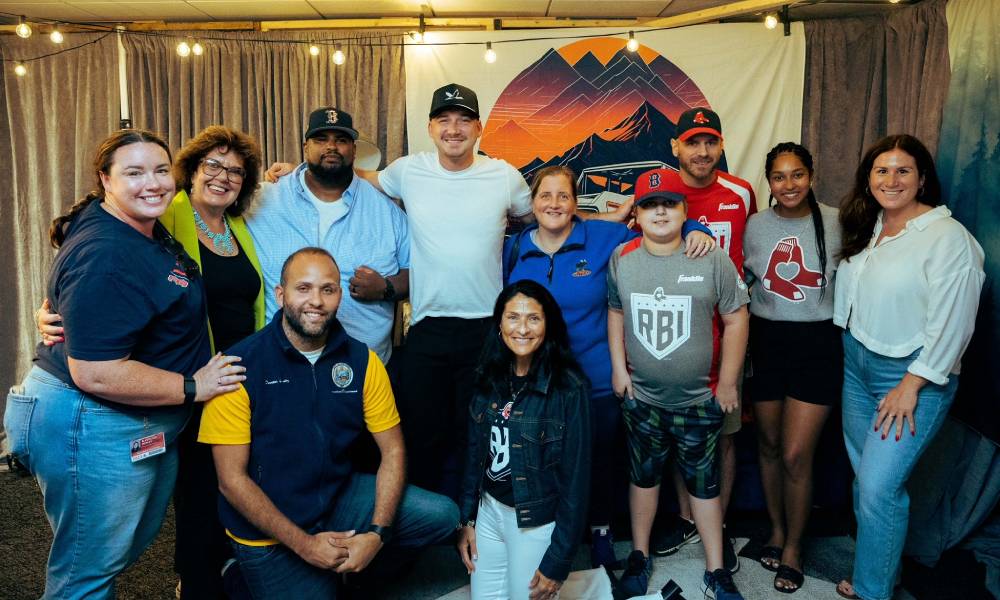 The contributions from MWF and CVS Health Charity Classic will be utilized to enhance the overall conditions of the fields, creating an environment that is safe for the children and teaches skill development, teamwork, and camaraderie among the youth participants.
"Our goal with the Morgan Wallen Foundation is to ensure kids can access sports and music programs. I played baseball most of my life. It's where I learned perseverance, patience, and sacrifice, among many other things that I carry with me to this day. We are honored to partner with the Red Sox Foundation to renovate these ballfields in Lawrence. Where kids for generations to come will learn similar qualities and hopefully become good ball players in the process," said Wallen. "And I couldn't be more excited to play three shows at Fenway. It's a dream come true for this baseball player."
The Red Sox Foundation Nike RBI Lawrence program, launched in 2022, has been instrumental in revitalizing baseball and softball in the Lawrence community. The program is dedicated to offering accessible and affordable baseball experiences to local youth, cultivating their passion for the game and reigniting the excitement and enthusiasm that surrounds our national pastime. The ultimate goal is to elevate youth participation to levels seen in 2010, nurturing a new generation of skilled and passionate athletes in baseball and softball.