The country music community came together in a big way recently to support the victims of this spring's shooting at the Covenant School here in Nashville.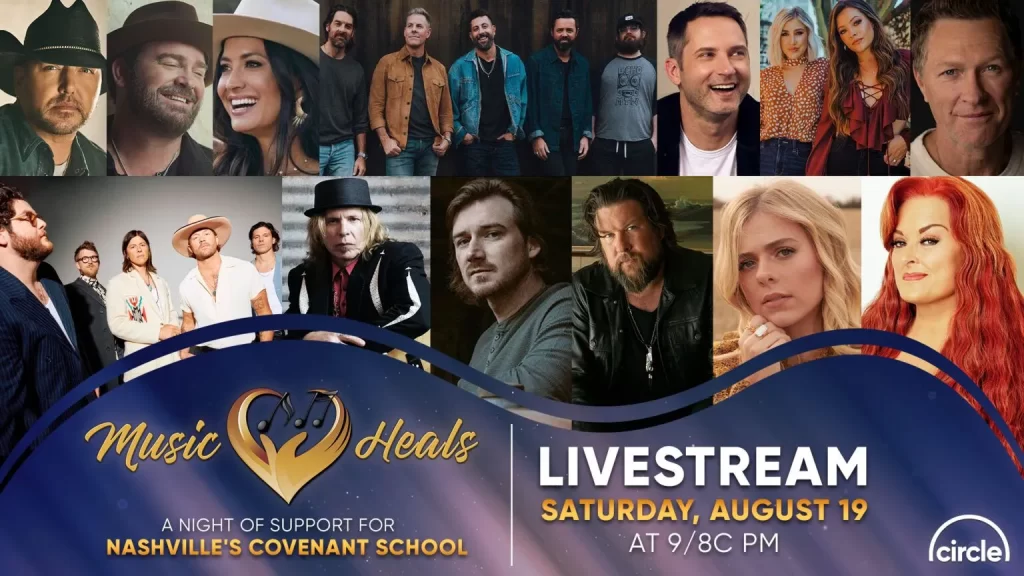 Earlier this month, superstars like Morgan Wallen, Wynonna, Jason Aldean, Lee Brice and many more came out to perform at A Covenant Knight, a benefit concert at the Grand Ole Opry to raise money for the The Covenant School Community Fund.
Established in the wake of the tragedy, donations to the fund go to continue mental health support for those in the Covenant School Community, help to ease the transition back into the building, and equip the school with safety upgrades once the building reopens.
It was a special night for a great cause, featuring some of country music's biggest names.
And if you weren't able to make it, here's your chance to see the performances for yourself.
Music Heals: A Night of Support for Nashville's Covenant School will be livestreamed on the Whiskey Riff YouTube channel tonight at 9/8c, thanks to our friends over at Circle All Access.
Hosted by Storme Warren, the livestream will feature performances from Wallen, Aldean, Wynonna, Craig Morgan, and many others, all in honor of the six innocent lives that were taken and so many others that were forever changed by the tragedy.
And that's what makes the country music community so special: The way everybody comes together when times get tough.
Make sure to check back in tonight at 9/8c, either over on our YouTube channel or right here below, to watch this special event.
If you're interested in helping out, you can support the Covenant School Community fund here.