To kick off his upcoming world tour, 'The Voice' alum surprised students at his alma mater with a live performance.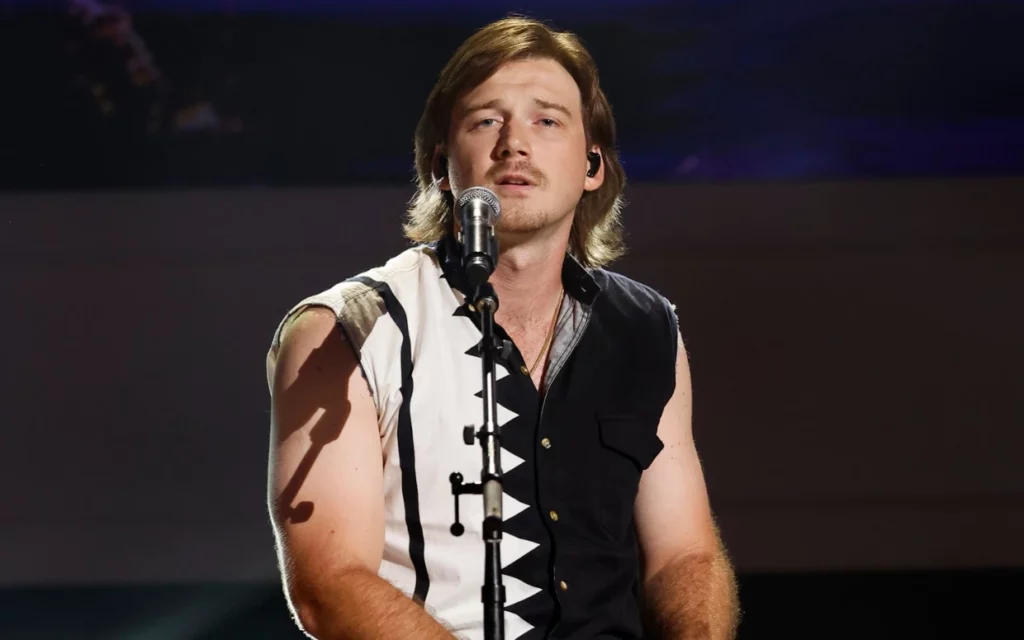 Morgan Wallen put his money where his mouth is last weekend, surprising his alma mater with a private concert and massive donation.
The Voice alum was already headed to his hometown for a scheduled concert on March 3, but just 24 hours earlier, Wallen worked with Spotify to organize an intimate performance at Gibbs High School, located in a suburb not far from Knoxville, Tennessee.
But that's not all. During the show, Wallen presented the school with a check for $35,000.
Wallen's exclusive performance was announced during the school day on Thursday, March 2, when the "Thought You Should Know" singer made an appearance at an assembly for the school's current class of seniors.
"My name is Morgan Wallen. I graduated from here in 2011. This place is special to me. A lot of the people here are special to me," the singer shared from the stage. "In honor of that, I'm gonna play a concert just for you guys, plus one. Every single one of y'all."
The 29-year-old musician went on to play the charitable set before bringing Gibbs High School's principal out onto the stage with an oversized check lovingly written out to the school from the Morgan Wallen Foundation.
In a separate clip of the moment shared to TikTok, the country crooner can be heard explaining the significance of his foundation and why he decided to give his former high school such a generous donation.
"It combines my love of sports and music," he said, "Without those two things, I don't know where I would be. I don't know what my life would look like. I know that it would look a lot different. So that's what I'm gonna try to do, is give back to those two things, and then just people in need, you know?"
"It's gonna go to instruments for their choral department, a piano and an electric keyboard…and then instruments in the band department, I'm getting two clarinets and two saxophones," Wallen continued, "And then baseball, I'm getting them a new field cart, so hopefully that thing's gonna get this field back in shape after y'all trample it down [tonight]."
His special hometown concert series wasn't just to make a grand gesture, but also to warm the singer up for his upcoming One Night at a Time world tour, which kicks off in New Zealand on March 15.